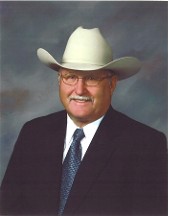 This email address is being protected from spambots. You need JavaScript enabled to view it.
Cell: 402-469-0130
Randy began his auction profession in 1967.
Since that time, Randy has conducted successful auctions across a large area of Nebraska as well as other states.
Randy has been in the real estate sales field for nearly 25 years and has held his Nebraska Real Estate Brokers license since 1984. During that time he has conducted the sale of thousands of acres of choice farm land in and around south central Nebraska.