170 Acres Pivot Irrigated Land - Adams Co $875,000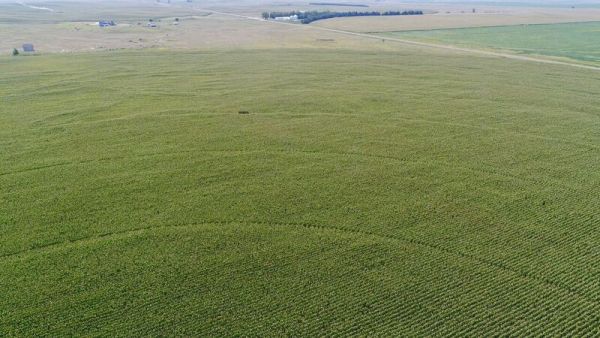 This farm has nearly level soils with excellent equipment and supplies of underground water with tremendous access.

Legal Description: (Brief legal) Part of the W ½ of Section 18-T8N-R12W, Adams County, Nebraska 166.03 acres according to the Adams County Assessor. 170.8208 acres according to survey.
Location: From Kenesaw, Nebraska go 1 mile north, then continue on the highway 3 ½ miles west then continue on the highway about 1 ½ miles north.
Equipment: 2008 T-L 7 tower center pivot, drop nozzles and 11.2-38 tires. 2016 corner system w/ 16.00R20 tires. The pivot is powered by a 20 hp electric motor. There is also an 8" irrigation well w/ a Flowserve model 12SK pump and US Motors 75 hp electric motor.
Well Data: Little Blue NRD. 8" irrigation well drilled 4/5/2008 estimated at 1,000 gpm at the time of drilling.
Soils: Mostly Simeon sandy loam 0 to 3 percent slopes.
Taxes: $10,982.20 (2015)